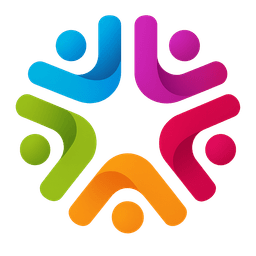 Video Animation with Code
Course Description
Unleash your creativity and bring your designs to life with Video Animations using JavaScript and Remotion. This exciting new course is designed for intermediate learners with a solid understanding of JavaScript and basic web development. Remotion is a powerful library that allows you to create dynamic video animations using code, opening up a world of possibilities for interactive storytelling, visual effects, and motion graphics.
Throughout the 10 sessions, you will dive into Remotion's features and learn how to harness the potential of JavaScript to create stunning video animations. From animating shapes and text to integrating audio and video elements, this course will equip you with the skills to craft professional-quality video animations.
What You'll Learn?
Introduction to Remotion and its capabilities
Creating animated shapes and text
Integrating audio and video elements
Advanced keyframing and easing functions
Implementing interactivity and user input
Exporting and optimizing video animations
In today's digital age, video animations are in high demand for websites, social media, and digital marketing. By mastering video animations with JavaScript and Remotion, you will have a valuable skill set to offer clients or enhance your own projects with engaging and dynamic visuals.
Course Curriculum
This cutting-edge course is carefully structured to provide hands-on experience with video animations using Remotion and JavaScript. Over 10 sessions, you will progress from the fundamentals to more advanced techniques, empowering you to create video animations that captivate audiences and set you apart as a skilled web developer.
Week 1-2
Introduction to Video Animations and Remotion. Get familiar with Remotion's features and set up your development environment.
Introduction to Remotion

Setting up the Development Environment
Week 3-4
Creating Basic Animations. Dive into animating shapes and text to kickstart your video animations.
Animating Shapes

Animating Text Elements
Week 5-6
Integrating Media Elements. Learn how to integrate audio and video elements into your animations.
Adding Audio to Animations

Incorporating Video Elements
Week 7-8
Advanced Animation Techniques. Explore keyframing, easing functions, and other advanced animation concepts.
Advanced Keyframing

Easing Functions for Smooth Animations
Week 9-10
Interactive Video Animations. Learn how to make your animations interactive by incorporating user input and interactivity.
User Interaction with Animations

Implementing Interactivity
Week 11
Final project presentation
In the final week of the course, you will have the opportunity to showcase the video animations you have developed over the previous 10 weeks. You will present your work to the instructor and other students, receive feedback, and celebrate your creative achievements.